Prices
Good to tell you that our bulk sms deliver to all network to communicate Effectively.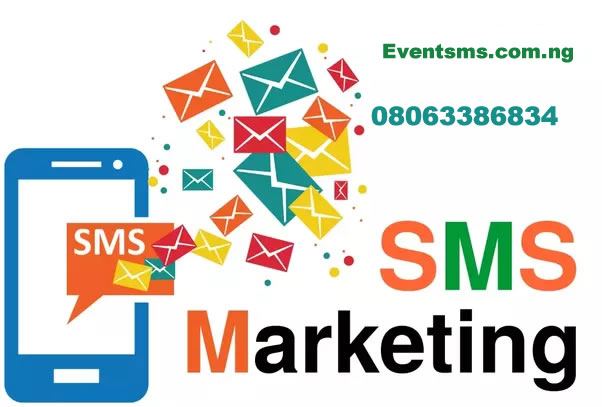 WE OFFER THE CHEAPEST PRICE IN BULK SMS MESSAGING. OUR BULK SMS DELIVER WORLDWIDE. WE ARE BETTER SMS WEBSITE  IN SERVICE DELIVERY WHEN COMPARE TO OTHER BULK SMS WEBSITE IN NIGERIA.
 There is no maximum limit or expiry date for units you may purchase at any time.
PRICE LIST PER UNIT
SMS Plan
Unit Cost
Price per unit
Starter
1

- 1999

1.20
Bronze
2000 -19999
1.00
Silver
20000-99999
0.80
Gold
100000-499999
0.75
Diamond
500000-10000000000
0.70
NO MINIMUM AND MAXIMUM PURCHASE . CALL 08074466939 FOR SUPPORT
we accept bank deposit , online payment through our portal and bank transfer. member account will be credited within 5 minute once we confirm the payment.
For all international country code and SMS delivery cost  , please send a test message first to confirm termination before sending your message.
| | | |
| --- | --- | --- |
| Country | Code | Units Deducted |
| AFGHANISTAN | (+93) | 5.9 |
| ALBANIA | (+355) | 5.95 |
| ALGERIA | (+213) | 6.21 |
| AMERICAN SAMOA | (+684) | 3.45 |
| ANDORRA | (+376) | 1.85 |
| ANGOLA | (+244) | 2.45 |
| ARGENTINA | (+54) | 1.95 |
| ARMENIA | (+374) | 1.95 |
| AUSTRALIA | (+61) | 13.5 |
| AUSTRALIAN EXTERNAL TERRITORIES | (+672) | 13.5 |
| AUSTRIA | (+43) | 19.7 |
| AZERBAIJAN | (+994) | 2.8 |
| BAHRAIN | (+973) | 1.7 |
| BANGLADESH | (+880) | 2.45 |
| BELARUS | (+375) | 3.3 |
| BELCEL JV | (+375) | 3.45 |
| BELTELECOM | (+375) | 3.45 |
| BELGIUM | (+32) | 3.3 |
| BELGACOM MOBILE - PROXIMUS | (+32) | 3.45 |
| BELIZE | (+501) | 2.45 |
| BENIN | (+229) | 3 |
| BHUTAN | (+975) | 3.3 |
| BOSNIA AND HERZEGOVINA | (+387) | 2.45 |
| RSTELECOMMUNICATIONS JSC BANJA LUKA ( MOBILNASRPSK / MTEL ) | (+387) | 3.3 |
| BOTSWANA | (+267) | 2.45 |
| ORANGE BOTSWANA | (+267) | 2.45 |
| BRAZIL | (+55) | 2.45 |
| BRUNEI DARUSSALAM | (+673) | 2.45 |
| BULGARIA | (+359) | 1.95 |
| COSMO BULGARIA MOBILE | (+359) | 3.3 |
| BURKINA FASO | (+226) | 3 |
| BURUNDI | (+257) | 2.45 |
| CAMBODIA | (+855) | 1.95 |
| CAMGSM | (+855) | 3.3 |
| CAMEROON | (+237) | 2.8 |
| CENTRAL AFRICAN | (+236) | 1.95 |
| CHAD | (+235) | 2.8 |
| CHILE | (+56) | 2.3 |
| CHINA | (+86) | 4 |
| COLOMBIA | (+57) | 5.7 |
| COMCEL S.A | (+57) | 2.45 |
| CONNECT | (+57) | 3.45 |
| OLA (COLOMBIA M) | (+57) | 2.3 |
| TELEF | (+57) | 1.95 |
| CROATIA | (+385) | 5 |
| CROATIAN TELECOM INC | (+385) | 3.45 |
| T-MOBILE HR | (+385) | 3.35 |
| TELE2 | (+385) | 2.55 |
| VIPNET | (+385) | 2.8 |
| CUBA | (+53) | 2.45 |
| CYPRUS | (+357) | 1.9 |
| CZECH | (+420) | 1.8 |
| DENMARK | (+45) | 2.8 |
| EGYPT | (+20) | 1.9 |
| ESTONIA | (+372) | 1.95 |
| EMT | (+372) | 2.8 |
| ETHIOPIA | (+251) | 5.7 |
| ETHIO MOBILE | (+251) | 1.95 |
| ETMTN | (+251) | 3.3 |
| FAROE ISLANDS | (+298) | 1.95 |
| FIJI | (+679 | 1.95 |
| FINLAND | (+358) | 3.4 |
| SONERA | (+358) | 7 |
| FRANCE | (+33) | 7 |
| FRENCH | (+689) | 2.45 |
| ORANGE CARA | (+689) | 3.3 |
| GAMBIA | (+220) | 1.95 |
| GEORGIA | (+995) | 1.95 |
| GERMANY | (+49) | 3.7 |
| GHANA | (+233) | 4 |
| GIBRALTAR | (+350) | 1.95 |
| GREECE | (+30) | 2.8 |
| COSMOTE | (+30) | 3.3 |
| GUADELOUPE | (+590) | 3.1 |
| BOUYGUES | (+590) | 2.45 |
| ORANGE CARA | (+590) | 2.45 |
| GUATEMALA | (+502) | 2.45 |
| GUINEA | (+224) | 2.5 |
| GUYANA | (+592) | 2.95 |
| HAITI | (+509) | 1.85 |
| RECTEL S.A | (+509) | 2.93 |
| HONDURAS | (+504) | 2.45 |
| HONG KONG | (+852) | 2.45 |
| HUNGARY | (+36) | 3.3 |
| ICELAND | (+354) | 2.55 |
| INDIA | (+91) | 1.7 |
| INDONESIA | (+62) | 1.95 |
| IRAN | (+98) | 2.7 |
| IRAQ | (+964) | 3.45 |
| IRELAND | (+353) | 1.9 |
| ISRAEL | (+972) | 1.9 |
| ITALY | (+39) | 3.45 |
| JAPAN | (+81) | 3 |
| JORDAN | (+962) | 2.45 |
| KENYA | (+254) | 1.95 |
| KUWAIT | (+965) | 1.95 |
| MTC | (+965) | 1.95 |
| LAOS | (+856) | 1.95 |
| LATVIA | (+371) | 2.3 |
| BITE LATVIJA | (+371) | 2.7 |
| MTS GSM | (+371) | 3.45 |
| LEBANON | (+961) | 2.3 |
| LESOTHO | (+266) | 3.85 |
| LIBERIA | (+231) | 2.45 |
| CELCOM TELECOMMUNICATION,INC | (+231) | 1.95 |
| COMIUM LIBERIA | (+231) | 1.95 |
| LIBYA | (+218) | 2.45 |
| LITHUANIA | +370) | 1.95 |
| LUXEMBOURG | (+352) | 1.95 |
| VOXMOBILE | (+352) | 2.45 |
| MACEDONIA | (+389) | 5.7 |
| VIP OPERATOR | (+389) | 1.95 |
| MADAGASCAR | (+261) | 2.95 |
| MALAWI | (+265) | 2.45 |
| MALAYSIA | (+60) | 2 |
| MALDIVES | (+960) | 2.45 |
| MALI | (+223) | 2.45 |
| MALTA | (+356) | 1.95 |
| MAURITIUS | (+230) | 3 |
| MEXICO | (+52) | 3.3 |
| RADIOMOVIL DIPSA SA DE CV | (+52) | 3.45 |
| MOLDOVA | (+373) | 2.45 |
| MONACO | (+377) | 1.95 |
| MONGOLIA | (+976) | 3.1 |
| MOROCCO | (+212) | 3.7 |
| MOZAMBIQUE | (+258) | 1.95 |
| VODACOM | (+258) | 2.35 |
| NAMIBIA | +264) | 1.95 |
| NEPAL | (+977) | 3.1 |
| NETHERLANDS ANTILLES | (+31) | 3.7 |
| NEW ZEALAND | (+64) | 1.95 |
| NIGER | (+227) | 2.45 |
| NORTH KOREA | (+850) | 3.45 |
| NORWAY | (+47) | 3.45 |
| NETCOM GSM AS | (+47) | 2.95 |
| NETWORK NORWAY AS | (+47) | 2.95 |
| OMAN | (+968) | 1.9 |
| PALESTINE | (+970) | 2.2 |
| PANAMA | (+507) | 2.55 |
| PAPUA NEW GUINEA | (+675) | 2.45 |
| PHILIPPINES | (+63) | 1.95 |
| SMART | (+63) | 2.45 |
| POLAND | (+48) | 3.7 |
| PORTUGAL | (+351) | 3.45 |
| QATAR | (+974) | 2.7 |
| ROMANIA | (+40) | 3.3 |
| ZAPP MOBILE (CDMA2000) | (+40) | 3.45 |
| RUSSIAN FEDERATION | (+7) | 1.95 |
| RWANDA | (+250) | 2.45 |
| SAUDI ARABIA | (+966) | 1.9 |
| SENEGAL | (+221) | 3.1 |
| SEYCHELLES | (+248) | 3.3 |
| SIERRA LEONE | (+232) | 1.95 |
| AFRICELL (SL) LTD | (+232) | 2.45 |
| MILLICOM (SL) LTD | (+232) | 3.35 |
| SINGAPORE | (+65) | 2.9 |
| SLOVAKIA | (+421) | 1.95 |
| EUROTEL BRATISLAVA | (+421) | 3.45 |
| SLOVENIA | (+386) | 1.95 |
| SOUTH AFRICA | (+27) | 2.1 |
| SPAIN | (+34) | 13 |
| SRI LANKA | (+94) | 2.45 |
| SUDAN | (+249) | 2.45 |
| SWEDEN | (+46) | 3.45 |
| HI3G ACCESS AB | (+46) | 3.3 |
| INFORMATION SERVICES TELIA | (+46) | 3.3 |
| SWITZERLAND | (+41) | 3.45 |
| ORANGE | (+41) | 3.3 |
| SYRIA | (+963) | 1.95 |
| TAIWAN | (+886) | 2.45 |
| CHUNGHWA TELECOM LDM | (+886) | 3.3 |
| TAJIKISTAN | (+992) | 1.95 |
| TANZANIA | (+255) | 3 |
| BENSON INFORMATICS (T) LTD. | (+255) | 1.95 |
| TANZANIA TELECOM-MUNICATIONS COMPANY LTD. | (+255) | 1.95 |
| TRITEL LTD. | (+255) | 1.95 |
| ZANTEL LTD. | (+255) | 2.25 |
| THAILAND | (+66) | 1.95 |
| TOGO | (+228) | 3.3 |
| TUNISIA | (+216) | 1.9 |
| TURKEY | (+90) | 1.9 |
| TURKCELL | (+90) | 3 |
| TURKMENISTAN | (+993) | 3.3 |
| UGANDA | (+256) | 1.95 |
| MTN UGANDA LTD | (+256) | 2.45 |
| UKRAINE | (+380) | 2.55 |
| GOLDEN TELECOM | (+380) | 3.3 |
| KYIVSTAR | (+380) | 2.55 |
| LIFE | (+380) | 3.3 |
| UKRAINIAN MOBILE COMMUNICATIONS (UMC) | (+380) | 2.55 |
| WELLCOM | (+380) | 3.3 |
| UNITED ARAB EMIRATES | (+971) | 3.7 |
| UNITED KINGDOM | (+44) | 3.7 |
| URUGUAY | (+598) | 1.94 |
| USA/CANADA | (+1) | 9.7 |
| UZBEKISTAN | (+998) | 1.95 |
| BEELINE ( UNITEL ) | (+998) | 3.3 |
| VENEZUELA | (+58) | 1.95 |
| VIETNAM | (+84) | 1.95 |
| YEMEN | (+967) | 1.95 |
| ZAMBIA | (+260) | 1.95 |
| TELMA | (+260) | 3.3 |
| ZIMBABWE | (+263) | 4.00 |
                                      MONEY BACK GUARANTEE